A fashion giant: style icon Andre Leon Talley talks about his amazing journey from Durham, North Carolina, to the top of the fashion world in his new memoir, A.L.T - Books Q&A - Interview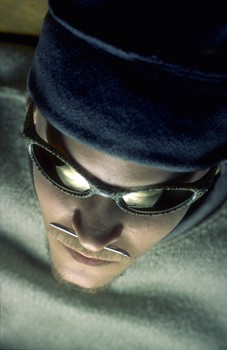 Few have survived the fashion world as long as Andre Leon Talley, Vogue's larger-than-life editor-at-large. A front-row regular at fashion shows in New York, Paris and Milan for more than 25 years, Talley has used his influence to champion the work of dozens of designers, including Stephen Burrows, Tracey Reese and Michael B.
In A.L.T. (Villard, $24.95), Talley, 55, recounts the highs and lows of his extraordinary life. He recently talked with writer Constance C. R. White about the book and about being a Black man in a business that exalts White beauty and talent above all others.
Constance White: What prompted you to write A.L.T.?
Andre Leon Talley: My grandmother, Bennie Frances Davis, and Vogue's fashion editor, Diana Vreeland, both died in 1989. It was a seminal moment in my life. They were my raison d'etre. I wanted to share the experiences I had with them and others over the years.
C.W.: When did you first become interested in fashion?
A.L.T.: At 16. I clipped articles from Vogue when Diana Vreeland was editor. There's a famous picture of Mrs. Vreeland in her office measuring the millimeter of a pearl--wearing white gloves. That picture was on my wall. Some people had pictures of rock stars; I had pictures of Diana Vreeland.
C.W.: And yet you didn't think you would become a fashion editor.
A.L.T.: In the book I recall a story about a relative who asked me what I wanted to do. I said, "I want to be a fashion editor." He said, "You know that's not what boys become."
C.W.: But you kept studying fashion in private, leafing through copies of Vogue in your room, the way some boys thumb through Marvel comics.
A.L.T.: Vogue reflected a dedication to beauty and style that spoke to me.
C.W.: But it took some time for your career to take off. When did you feel at ease writing about fashion?
A.L.T.: When I was 28. As a reporter for Women's Wear Daily, I interviewed the designer Yves Saint Laurent, who was doing a collection inspired by the opera Porgy and Bess. His muse, Mounia, was in a pink suit. It reminded me of the clothes that my cousins wore to church.
C.W.: At well over six feet, you stand out in a crowd. Despite your success, you've remained quite humble.
A.L.T: I've never thought of myself as important or on top of the world. You should never think, I've made it. Whenever I speak to students interested in fashion, I say they shouldn't be above picking up paper clips or making a Starbucks run.
C.W.: How have you managed to deal with the fashion world's subtle and overt racism?
A.L.T.: The only people I felt it from were the female staffers at WWD, who were very insecure about who I was. I just kept going. I once overheard someone say, "Why is Karl Lagerfeld writing to him? What common interest could they have?" I met Karl Lagerfeld through Andy Warhol in 1975. We became friends and still are.
C.W.: You mention the impact of such Black models as Pat Cleveland, Bethann Hardison and Alva Chinn, ruling the runways. Where are we today? Besides Liya Kibede, Alek Wek and Naomi Campbell, there are few Black supermodels.
A.L.T: we have regressed. I often sit at a show and see not one Black model on the runway. Can't they find some Black girls?
C.W.: Have you addressed this with designers and editors?
A.L.T.: I write notes. I make suggestions. I can't believe it when designers say, "I couldn't find anyone" or "She didn't look right in the clothes."
C.W.: Why have so few African-Americans succeeded as top editors at fashion magazines?
A.L.T.: Vogue, Conde Nast, that's not our world. We are not the majority.
C.W.: Who do you think has great style?
A.L.T.: Angela Bassett, Halle Berry and Queen Latifah, who's going to be a big star.
C.W.: Any tips for women who want to have great style?
A.L.T.: Be yourself. Have confidence. Work within your budget. You don't have to own designer clothes to be stylish.