The ladies' man: Derek Green celebrates the woman in you - fashion designer - Interview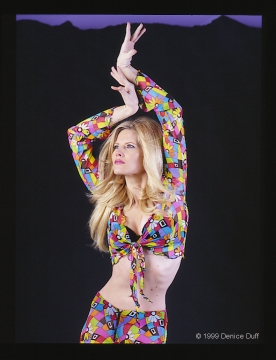 New York designer Derek Green wants every woman who wears his clothing to feel like a star: strong, sexy and feminine. "If you're wearing my things and a guy can't take his eyes off you, I've done my job," says the creator of Derek Green Designs. With clothes that are such a celebration of femininity, it's no surprise his superstar fans include entertainers Janet Jackson, T-Boz, Pamela Anderson and Jamie Lee Curtis. "My ready-to-wear collections offer great fit, comfort and sex appeal," he says. "But my clothing is never restrictive; my fabrics include some stretch, like twills, denims and knits, with touches of leather and hardware to give the pieces edge."
The seeds of his creative energy were planted when he started sketching clothing at age 13 in Baltimore, his hometown. After high school, he made his way to New York's Parsons School of Design, where he earned a degree in fashion design. Internships with Marc Jacobs and Michael Kors led to a spot on the design team at American Eagle. From there he led Tommy Hilfiger's Women's Division for five years before starting Derek Green Designs in 2000. He now produces ten collections a year for hundreds of retailers like Fred Segal, Saks Fifth Avenue and Nordstrom's. His latest retro-inspired collection--velvet suits, coats and jackets with fur-lined collars, and menswear-inspired fabrics--is priced from $100 to $600.
His business is a family affair: Wife Sheri handles his public relations, and his mom and sisters weigh in on style and fit. Even his three little ones--Tori, 8, Kyra, 6, and Riley, 4--have a penchant for sketching. What's next for Green? "Between the business and the children, life is pretty full right now. But I do plan an accessories line in the near future, as well as a menswear collection.