Ebony Fashion Fair lights up Los Angeles with Living It Up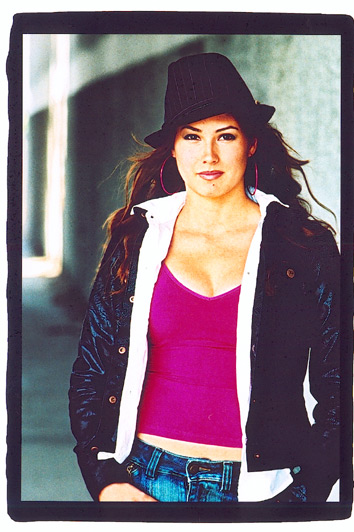 The 47th annual EBONY Fashion Fair painted the town when Living It Up hit Tinseltown.
During a luncheon and sold-out performance at the Wilshire Grand Hotel in Hollywood, CA, models strolled the runway in creations by the world's premier designers.
Among the creations that won rave reviews were a cocktail dress of bead-capped rods covered in fabric and attached to a hand-carved buffalo horn harness by French designer Tillman Grawe (haute couture, Paris); a silk jersey figure-flattering jumpsuit with a plunging cowl neck draped hood by Black designer Kate Mack, Paris; a silk brocade dress, coat and matching boots from Oscar de la Renta Couture, New York; a fitted chenille gown from Thierry Mugler Couture, Paris, that featured a velvet-lined hood that converted to a floor-sweeping train in back; and a fur and feathers triangular-cut hooded poncho with suede petal-bottom jeans by Alberto Makali, Italy.
The men were also real crowd pleasers. Some of their designs included an Issey Miyake, Japan, solid wool belted overcoat that was a mix of checks and tweeds. A revived maxi-length zoot suit with full pleated pants and leopard-print ruffle bibbed shirt accessorized with two-tone shoes from Black designer Bramer Leon, Atlanta, also scored major points.
This year marked the 47th year that Lullaby Guild, Inc. sponsored the EBONY Fashion Fair. The organization celebrated its 55th anniversary.
The event benefited the Children's Home Society, an organization that provides a wide variety of support services for area teens, Developmental Dynamics for physically disabled youngsters and the Institute For Black Parenting.