Fashion week: Wal-Mart struts the catwalk alongside top designers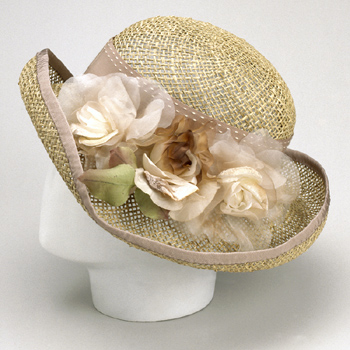 NEW YORK -- Oscar de la Renta, Kenneth Cole, Perry Ellis, and ... George? Wal-Mart staked its claim among high-end fashion designers earlier this month during New York's Fashion Week by showing off its hottest fall juniors' apparel at a Times Square fashion show. The show, which was also sponsored by top teen fashion magazine ELLEgirl and television show "America's Next Top Model," is the latest effort in Wal-Mart's effort to revamp its image.
"This show is meant to share with our customers and the community at large what's new, fun and in stores," said Celia Clancy, Wal-Mart's vp of product development. "It's just one spoke in the wheel of our strategy in terms of being relevant and fresh with our consumer."
Wal-Mart also just launched a fall ad campaign in this month's Vogue, signed a multiyear music deal with country crooner Garth Brooks that might include exclusive products and teamed up with pop group Destiny's Child for a holiday promotion. In addition, Wal-Mart will launch an exclusive ELLEgirl shoe line, called Dare2B. The shoes will debut with seven styles in 300 stores this month and expand to 500 stores in November. And the retailer isn't just stopping there, said Raol Vazquez, vp of marketing for Walmart.com.
"We do have a few things that should be exciting to hear about in the coming weeks," said Vazquez, who could not go into more specifics on future deals. "We feel very good about the evolution of our product, and our marketing, in stores."
To support its new focus on fashion, Wal-Mart has made strides to improve its in-store experience, personnel and merchandising. The company is currently testing ways to improve its dressing rooms, Clancy said. The shoes and jewelry departments have also been blended into the apparel and product development area, she added. Earlier this year, Wal-Mart also added a new position, called a fashion merchandiser, to its district staffs.
"We have somewhere between 300 and 350 fashion merchandisers, one in each district," Clancy said. "They are responsible for understanding the strategic assortment and the direction from the home office and helping stores execute that direction. We are teaching them how to merchandise the floor and clean it up as new product comes in."
George, Wal-Mart's most fashion-forward apparel label, has been moved to the front of the store to appeal to consumers with slightly higher incomes who already shop occasionally in the store, said Lee Scott, the company's ceo, in a Back-to-School Prudential Conference earlier this month.
"We have moved George up to the front and what we found is that we are having much-increased sales because it is the right fit, it is the right quality and it is the right style," Scott said. "The other thing that is happening too is that we are having customers of more modest income who are looking to dress better ... also shopping there ... so it is a win-win [situation]."
Lee also attributed the company's investment in simulated wood floors in stores as "giving our apparel a much better look." Wal-Mart began to test the simulated wood floor concept in late 2003, replacing its formerly all-carpeted merchandising area.
Wal-Mart is also enhancing their Web site to attract even more customers into its stores, said Vazquez. "We're trying to invest in more imagery and making sure that we're offering fashion solutions to the customer. We're going to provide a Web cast of the fashion show on the Web site to the customer, as well as show off some of the pieces highlighted in the show."
Also, Wal-Mart has collaborated with ELLEgirl to form a separate Web site, called daretobeu.com, which focuses on fashion, tips and trends provided by ELLEgirl. The Web site, which directly links to walmart.com, could potentially expand to include beauty, electronics and more online and onair coverage from stores, said Deborah Burns, vp and publisher for ELLEgirl. The partnership with Wal-Mart should continue to grow, she added.
"Each day brings a new way to connect the marketing and sales dots, with endless possibilities to build success," Burns said. 'Wee are very pleased with the scale and scope of Wal-Mart ... and the fashion, [the clothes that are already] in Wal-Mart, that we can help bring out through this partnership."